i am so pleased that my goddaughter in hawaii received her package of art supplies.
she is my little beam of love, and as her name says the star of the sea.
so grateful and honored to be the godmother of the beautiful stella beam!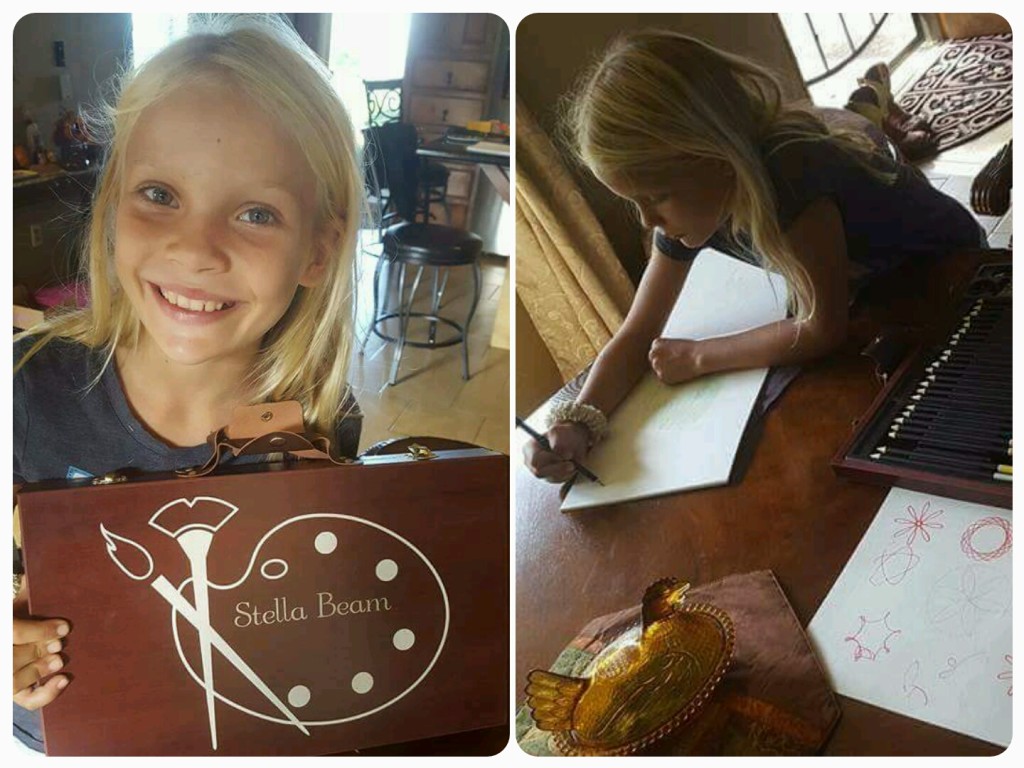 ---
her mama's post on facebook touched my heart.
i love sending my love around this world, and ever grateful when some is returned.